What to Do After a Car Accident
Car accidents are stressful situations, so it helps to be prepared for what to do in the event of a vehicle collision. Being prepared can help you stay calm and help you make an effective auto insurance claim after the collision.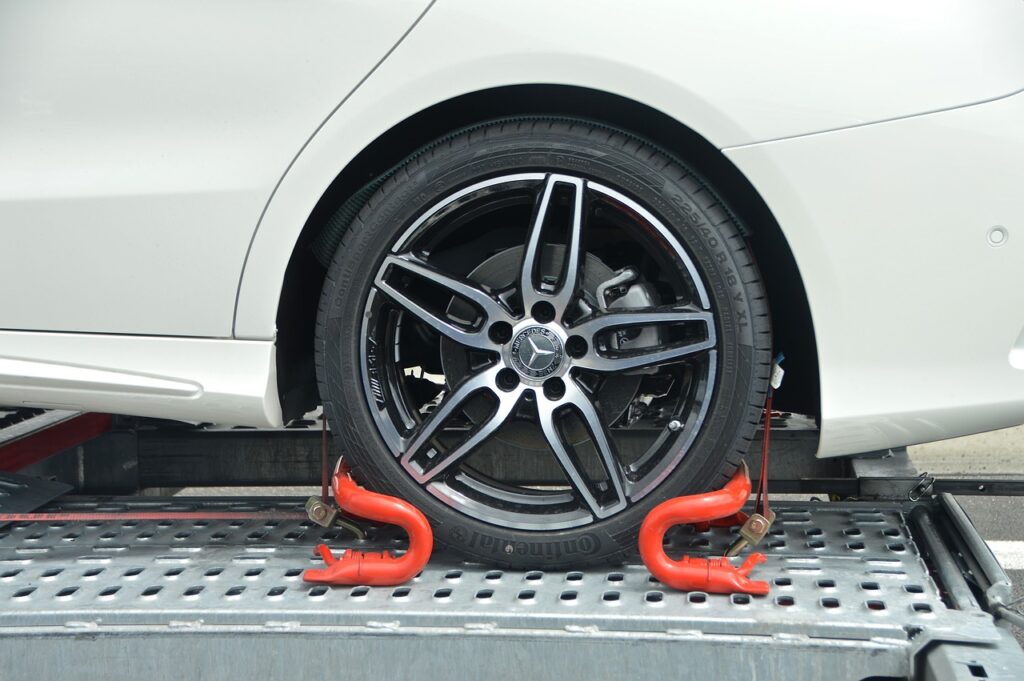 Here are 7 steps to take following a car accident:
1. Determine if there are any injuries
The first step is to determine if you have any serious injuries. If you notice an injury, try not to move until emergency personnel arrive. You should also try to evaluate the other passengers in your vehicle or the other vehicles involved in the collision for any injuries.
Not all car-sustained injuries are immediately noticeable, so it's important to consult a doctor if you experience any pain or unusual symptoms in the days or weeks after a car crash.
2. Get to safety
If you were in a minor car accident, try to move your vehicle to an area that is safe and well-lit to prevent further accidents. Don't forget to turn on your hazard lights.
If you're unable to move the car, leave the car in its location and get to a safer area while you wait for emergency personnel.
3. Call law enforcement
If there are any injuries, you'll want to call 911 as soon as possible to receive medical treatment. Even if there are no injuries, you should call the local law enforcement to report the car accident.
Some states require drivers to report an accident. Even if you don't live in a state that requires accident reporting, it will be very helpful to have a police report during the claims process. If the police don't arrive at the scene of the accident, you can always go to the nearest police station to file a report.
4. Exchange information with the other driver
People are often highly emotional after a car accident, so it's important to try and stay calm when talking to the other driver. You don't want to discuss who is at fault for the accident, as it's better to let law enforcement or insurance companies determine who caused it.
You should gather important information from the other driver, which includes information like:
Name of the driver and contact information
Driver's license and vehicle license plate number
Insurance company and policy number
Type, color, and model of vehicle
Vehicle registration (If the vehicle doesn't belong to the driver, try to determine the relationship between them)
You should never give out information like your social security number, or how much your insurance policy covers.
5. Document the accident
It's also critical for a driver to document the accident. Many insurance companies have mobile apps that you can use to capture the scene. If you haven't already, you should consider downloading your insurance company's mobile app to make it easier to file a claim when an accident happens. It's also useful for other services like towing or roadside assistance.
You should take pictures and videos of your car from different angles to show the extent of any damage. It's also a good idea to document the state of the other car involved. Consider taking photos up-close and also from a distance to fully document the damage.
You should also document the accident scene like skid marks or other property damage. If you weren't able to move your vehicle, don't forget to capture the vehicle's positions on the street to make it easier for adjusters to recreate the accident.
6. Call your insurance company
You should contact your insurance company as soon as possible to start the claims process, so they can help you fully maximize your insurance policy by utilizing roadside assistance or providing car rental coverage.
The insurance company will tell you what information they need from you and also what happens during the claims process.
7. Contact experienced car accident injury lawyers
If you or another passenger has been seriously injured after a car accident, you may want to hire an attorney to ensure that you receive just compensation. An experienced car accident injury lawyer can work with you to receive appropriate compensation from insurance companies to cover medical bills and other economic impacts from the accident.
Henry & Beaver in Lebanon, PA has experienced car accident injury attorneys that will establish a personal relationship with you and work towards ensuring you receive a favorable settlement.
You can schedule a free consultation with us about your case by calling 717-274-3644 or contacting us online.